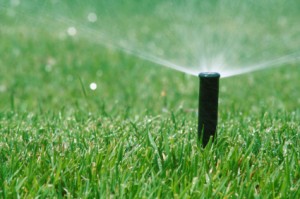 Why spend extra money on water bills each month if you don't have to? Our Raleigh irrigation system upgrades and improvements can reduce your water usage and bills and make less of an impact on the planet.
Outdated and poorly maintained irrigation systems can over water due to damaged components, poor scheduling and bad initial design. New technologies are available to homeowners, commercial properties, homeowner associations and corporate campuses that will use the proper amount of water at the right time. One type of technology is Smart Irrigation Controllers. These controllers apply the proper amount of water, using current weather conditions coupled with site data, to generate a correct watering schedule. These Smart Controllers can be weather-based or soil moisture sensing. Application of water to the soil and plant material has vastly been improved in recent years through improvements in sprinkler heads that apply water at a slower rate to reduce urban run-off.
We can upgrade any irrigation systems including Toro, Rainbird and Hunter. Upgrading and improving your irrigation system in Raleigh can pay for itself in just a couple of years. To schedule a consultation or learn more about the latest irrigation technologies, please call (919) 788-8569 or contact us.