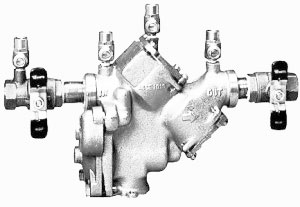 Eco Irrigation provides backflow testing in Raleigh, Cary, Apex and Holly Springs. Many cities require backflow prevention devices to be installed on irrigation systems, which prevents irrigation water from making it's way into the drinking supply; each city has its own unique requirements. We provide our clients with the experience and knowledge required to ensure their system is operating correctly and the necessary paperwork has been completed and filed for their city.
In order for a homeowner or business to have their backflow preventer certified, they'll need to hire a certified tester in order to meet city or state requirements. There is also supporting documentation that needs to be filled out and filed. Eco Irrigation is a Certified Backflow Tester with license #COW0159.
Our Backflow Testing Process:
-Diagnose and Test the Backflow Preventer
-Recommend Repairs or Improvements Needed
-Complete and File the Necessary Forms
NC Licensed
Eco Irrigation is a Restricted Limited Plumber licensed by the North Carolina State Board of Examiners of Plumbing, Heating and Fire Sprinkler Contractors. View our 2019 Eco Irr Limted Plumber License or view it online.
Contact us for a free estimate for backflow testing, or to get your existing backflow preventer certified.